The Trough Obsession
There are lots of ways to make and plant troughs. On the top right, a group of gardeners make troughs at a recent workshop at Longwood Gardens in Pennsylvania, using the papercrete technique (photo by James Bray). Each student has a mask, gloves, a project, and a carrying board. Other photos show troughs being made or sold as well as the finished, planted troughs in many styles and materials. Some of these have been done by the masters! The oval trough was made by John Ray and Clifton West. The rectangular trough with white 'London Pride' saxifrage spilling over the side is by trough book co-author Rex Murfitt. The trough grouping was featured at Wave Hill in New York.
-- Betty Mackey
Buy the papercrete trough CD here. Click the link just below.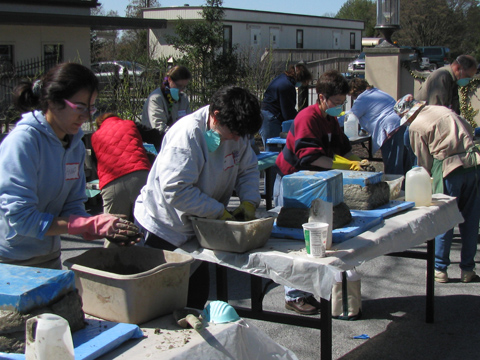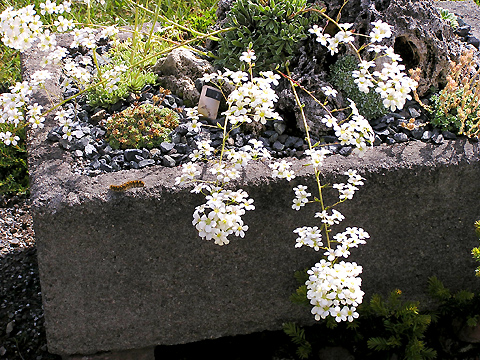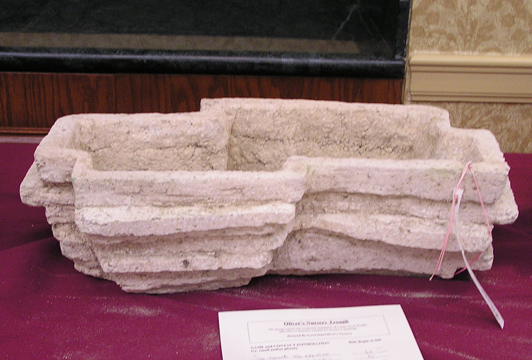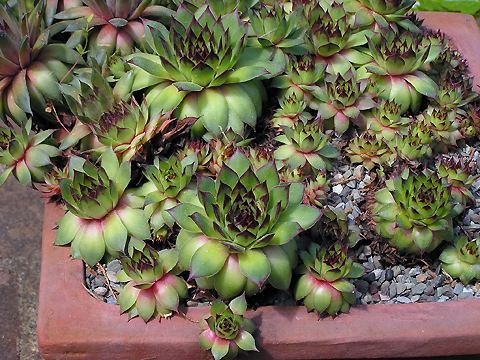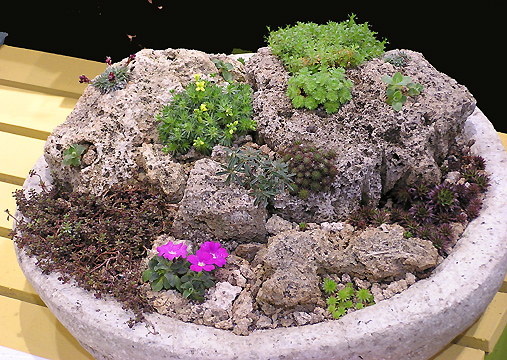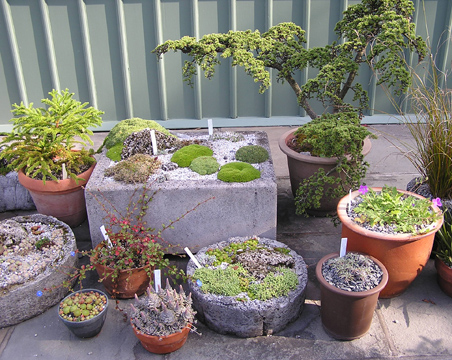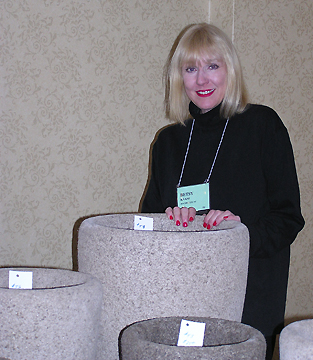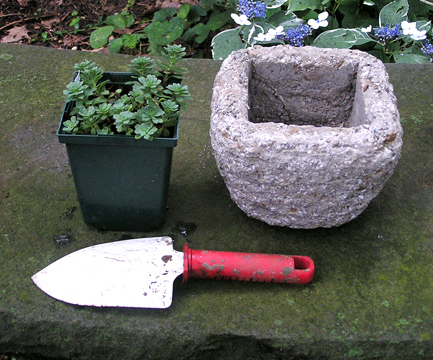 There are free instructions on the trough page of this website. Buy the papercrete CD ($10 postpaid in the USA and Canada) This is Betty Mackey's original technique and it's easy! Plays on Windows not Mac.
The little square pot is planted with sedum and the larger one with hens and chicks (Sempervivum). The jagged rectangular trough was shown at a rock garden meeting, where Betsy Knapp (right) was displaying the troughs she makes and sells. Below right is one oof Betty Mackey's papercrete troughs ready to plant.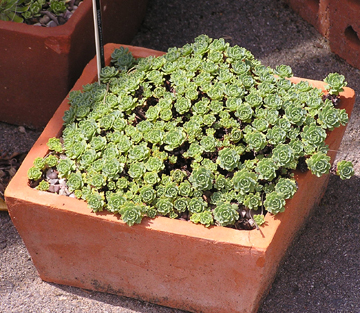 CREATING AND PLANTING GARDEN TROUGHS. I've heard it called the "trough bible." Here's the award-winning trough book by Joyce Fingerut and Rex Murfitt in a new paperback edition. Click here for more info!